From murders to pressure: Safety of journalists, open wound of Serbian society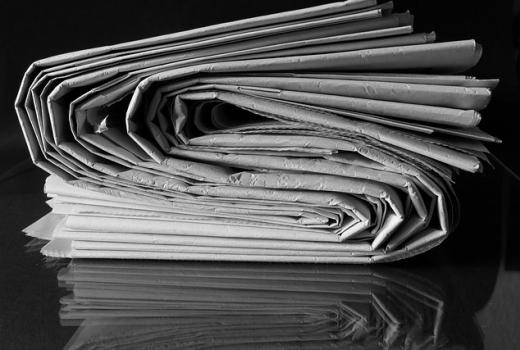 From murders to pressure: Safety of journalists, open wound of Serbian society
Journalists in Serbia are under economic, political and institutional pressure.
Photo: Pixabay
That being a journalist in Serbia is not safe has been well-known since the time of Slobodan Milošević's regime. Journalists then, in search of truth in a time of lies and propaganda, often encountered threats, as well as physical attacks. There were also known cases in which, within a time of only a few years, the journalists Radislava Dada Vujasinović, Slavko Ćuruvija and Milan Pantić lost their lives for motives that have not been fully illuminated.
Shortly after the fall of Milošević and the establishment of a democratic system after the changes of the 5th of October, the general atmosphere in society calmed down, the wars stopped, the state consolidated and the news profession began to assume the contours of free journalism, similar to that in the countries of the Western world.
However, with the return to power of those during whose "reign" in the 1990s the abovementioned executions of journalists were carried out, the situation drastically deteriorated, the entire media sector in Serbia was once again targeted, and the methods by which the government represses the fourth estate became considerably more perfidious, moving from mere physical attacks and language of threats and public targeting to far more subtle pressure on journalists, as well as their family members.
The pressure is very varied – economic, political and also institutional.
Looking at the database of attacks on journalists presented by the Independent Journalists Association of Serbia (NUNS), in cooperation with the Ministry of Culture and Information, it can be seen that, although the number of physical attacks and attacks on the property of journalists has decreased many times over, the number of cases of pressure on journalists, which are not clearly defined, has been growing exponentially since 2014, the year in which Milošević's former Minister of Information Aleksandar Vučić became the Prime Minister of the Republic of Serbia.
Looking at the NUNS database that records pressure on journalists, it can be seen that only a year earlier, while Vučić was still the first deputy prime minister, not a single case of pressure on journalists was reported. In the year when Vučić took the helm of the country as prime minister, nine cases of pressure on journalists were reported. In the following two years, 17 and 33 cases respectively were reported in which journalists were subjected to pressure.
The trend of a 100% increase in pressure from year to year continued during Vučić's first presidential term; in 2017, when the leader of the Serbian Progressive Party became the president of Serbia, 62 cases of pressure were reported. From year to year, the number of reported incidents only increased; in the previous year, 2021, a record 96 cases of pressure on journalists were reported.

Photo:Number of pressures on journalists Nova.rs/Shutterstock
Source: http://www.bazenuns.rs/srpski/napadi-na-novinare
Regarding the unenviable situation in which domestic journalism finds itself due to such a dramatic increase in unfavorable figures, Rade Đurić, lawyer and researcher of the Independent Journalists Association of Serbia, presented the results of this year's survey on the safety of the news profession, contained in
"Indicators on the Level of Media Freedom and Safety of Journalists in 2021"
, which showed that not enough had been done to improve the position of journalists in Serbia, despite the existence of numerous mechanisms for protection of journalists, some of which are the Standing Working Group for the Safety of Journalists, comprising representatives of media associations, prosecutor's office and police, which was set up in December 2016 to deal with individual cases of attacks on journalists, as well as the Commission for the Investigation of Murders of Journalists, which was set up back in 2012 to solve earlier unsolved murders of journalists that occurred in the '90s.
Đurić sees the solution in the adoption of new methods to combat pressure on journalists, adding that pressure starts from government representatives.
"New mechanisms and new ways should be found to reduce these pressures. In this regard, we have specifically appealed to government representatives who should condemn these types of incidents, primarily the targeting, which has started precisely from senior government officials. With their harsh statements about critically oriented media, such as those about foreign mercenaries or collaborators of embassies, they have actually incited the anger of citizens and thus created some kind of confusion about what critically oriented media actually do and how they report. Therefore, critically oriented journalists and media actually suffered the biggest number of pressures, insults, and verbal and to a certain extent physical attacks," said Rade Đurić.
What does Serbian state say to all this?
The Ministry of Culture and Information addressed the increasing pressure on journalists, responding to an inquiry on the subject of pressure. According to the office of Minister Maja Gojković, all the activities that the Ministry and the Government worked on in the past period were aimed at creating an atmosphere in which all media professionals feel safe doing their work.
"The Ministry has repeatedly reacted and unequivocally condemned any form of endangerment of the safety of journalists and thus indicated to all citizens that the state is determined and will take all measures prescribed by the law so that journalists can work freely and perform their duties in a positive atmosphere", according to a statement from Minister Gojković's office, with an appeal to all office holders, representatives of the executive and legislative authorities, as well as all political and other actors, to be careful how they communicate with media professionals, so that their statements are not interpreted as influencing their work.
"In this communication, both parties must be careful not to jeopardize the integrity of the interlocutor. Representatives of the executive and legislative authorities have a duty to tolerate the expression of critical opinion related to the results of their work, while on the other hand it is very important that journalists also perform their work professionally, adhering to the standards of the news profession. In other words, all actors in public life must be aware of their role and importance in creating the general climate in society and thus build its stability through their work and activities," Gojković's office stated.
Short path from pressure to physical attacks: Molotov cocktails under cover of night
One of the most drastic examples recently of how pressure can escalate and turn into a physical attack on journalists is the case of Milan Jovanović, a journalist of the Žig Info portal, whose house was set on fire in the Belgrade municipality of Grocka during the night of 12 December 2018, inside which he was with his wife at that moment. Dragoljub Simonović, the president of the municipality, was blamed for this misdeed; the injured party, Jovanović, claims that the attack, which was preceded by fierce pressure from the local authorities, happened because of the publication of information about million-dollar embezzlement carried out by the municipal authorities.
"When I, as a journalist of the Žig Info portal, spoke about embezzlement carried out by the local government, which involved hundreds of thousands of euros of embezzled money, that's when the first pressures started, from the level of the municipal government. Various 'well-intentioned' people came to my address, to my doorstep, who gave me advice to slow down and not get too involved in that matter," Jovanović begins the interview.
After subtle pressure, more direct pressure started.
"The municipal government tried to buy our media outlet in order to silence us, to prevent us from writing about everything that is happening here. When we did not agree to that pressure, the next step came. Molotov cocktails were hurled at my house under the cover of night. In an hour everything burned down, I became homeless. My pajamas were all I had left. That night, an ambulance took me to the hospital and they saved my life there."
As he says, due to the burning of his house, he continues to suffer consequences, as a result of whose complications his health has drastically deteriorated, and he now spends part of the day connected to oxygen.
"I don't think I will see justice, I am 72 years old and I am in very poor health because of everything that happened. I am on oxygen sixteen hours a day. This process has already been going on for four years and it just drags on," says Jovanović.
He sees the solution in greater collegiality and even more active work of journalist associations, which, he points out, have stood behind him.
"My fellow journalists have stood behind me and I am very grateful to them. We must stick together, point out the problems that are happening in this country and take care of each other. I hope that my example will serve everyone so that things like this never happen again," concludes Jovanović.
Investigative journalists in even worse position
The fact that no one is spared the pressure is best demonstrated by the examples of journalists from the Center for Investigative Journalism of Serbia (CINS), who investigate some of the most ungrateful issues, primarily focusing on the connection between crime and the government.
CINS Director Milica Šarić spoke about how the pressure they face every day is reflected.
"The ways in which pressure is exerted on our journalists vary with the change of government, but it is always present because of the extremely important role of journalists. Since they are not able to shut down all investigative media, which I believe they would prefer to do, those in power have turned to other forms of pressure: economic pressure (among other things, by not allocating citizens' money to professional media in media tenders); they have deprived local officials of the opportunity to talk to journalists which leads to countless hang ups three seconds after being transferred to the head office in Belgrade, and then the head office in Belgrade ignores the questions and inquiries of journalists, which forces us to use an alternative old-school way of obtaining information and documentation, after which, despite the high standards and extremely thorough fact-checking that CINS performs for every article, they call us liars and forgers", says Šarić.
As she says, they are subjected to the greatest pressure if the very top of the government is attacked.
"If we publish an article about President Vučić, for example, a barrage of insults and hate speech will follow on social networks, sometimes even on national frequencies. Campaigns in which we are called traitors and foreign mercenaries every now and then find themselves on the front pages of pro-government tabloids, which are more successful than our articles in reaching the masses which uncritically observe such condemnations, during which time we are subjected to threats on social networks."
The CINS director adds that the pressure they experience, although it cannot discourage them, can make their work significantly more difficult, which is why this group of investigative journalists in particular must adjust.
"The pressures cannot stop CINS journalists, but they significantly complicate and slow down our work, on which the amount of quality information we publish depends, as well as the amount of money we can earn in order to ensure salaries. The pressures and eavesdropping we are subjected to require a specific level of caution, which no normal person in this country even thinks about. We don't talk on the phone like normal people, we don't send text messages to each other, we use passwords, we weigh every word we say in the office, we put our phones away when we have important conversations, we don't share sensitive content without additional encryption and automatic deletion of messages after a certain time, we question the look of every passerby on the street and we are aware at any given moment of what we post on social networks and whether we will endanger our safety by doing it", underscores Šarić, adding that when it comes to reducing the pressure on journalists – the state does not need to do anything.
"The state doesn't really need to do anything. The top of the state directs the largest number of pressures and hunts on investigative journalists, which means that our attacker at the same time becomes our defender. If there is no attack, there is no need for far more efficient defense than the current one," concludes Šarić.
Possible solutions and presentation of platform for reporting attacks and pressure on journalists
Although there is no end in sight to the problem of attacks and pressure on journalists, some steps have indeed been taken.
"The Ministry of Culture and Information provides professional, administrative and technical support to the Working Group for the Safety and Protection of Journalists and provides all types of assistance to journalists within its legal powers. The Working Group for the Safety and Protection of Journalists regularly holds meetings and proposes and undertakes measures for efficient protection of journalists. Since the beginning of this year, 52 cases have been reported that possibly regard threats to the safety of journalists. According to the Republic Public Prosecutor's Office, it is positive that urgent action was taken in all cases and that in 48 cases the possible perpetrator was identified, while since the beginning of 2016, when separate records started being kept in this area, a little more than 60 percent of the cases have finally been resolved. The Protector of Citizens presented the Platform for Reporting Attacks and Pressure on Journalists. The Platform was created in cooperation with 10 media outlets and journalist associations and unions, which agreed on categories and subcategories of attacks and pressure on journalists. It is planned that the Platform will be filled with data on attacks and pressure on media representatives kept by various media outlets and journalist associations, as well as being connected to the SOS telephone for reporting attacks on journalists. A working group formed by the Ministry of Justice, which is focusing on amending the Criminal Code, is working on partial amendments related to the criminal acts of endangerment of the safety of journalists.
It should be noted that in the regular annual World Press Freedom Index, issued in 2022 by Reporters without Borders, the Republic of Serbia ranked 14 places better than the previous year and it was assessed that the Republic of Serbia has a legal system that is advanced in the media domain," said the Ministry.
Nevertheless, after everything that has been said, the impression remains that anyone working in journalism can see that the news profession is facing a terrible period with no end in sight, a period of insecurity, fear and silent suppression of journalism by the authorities, a period that is leading to deeper and deeper insecurity and self-censorship, a period of darkness and blackmail, essentially similar to the time of the nineties.
This text was created as part of the mentorship for young journalists "Solutions and Innovations in Media", implemented by Mediacenter Sarajevo and the Association Zašto ne with the support of the embassies of The Kingdom of the Netherlands in the Western Balkans.
Translation: Kanita Halilović