AV Production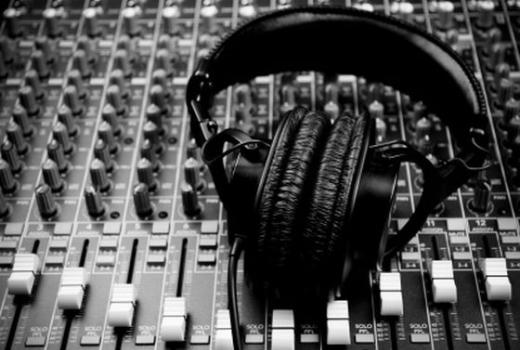 Mediacentar Sarajevo has its own video/audio production. It is equipped with full technical equipment and has its own studio and production team. TV shows produced at Mediacentar have been broadcast by the public broadcasters - BHT 1, FTV and RTRS. Documentary films have also been produced successfully and some of them have been awarded at international festivals.
Associates
In addition to Mediacentar's regular production team, we have also gathered a team of professionals. Pjer Žalica, Mustafa Mustafić, Faris Dobrača, Damir Okanović, Almir Đikoli, Safet and Sejdalija Kutlovac, Esad Smailagić, Osman Arslanagić, Alen Drljević, Aldin Arnautović, Almir Kenović, Adnan Zilić, Igor Čamo, Predrag Doder, Mirza Pašić, Zoran Ćatić, Ozren Kebo, Šeki Radončić and Branko Vekić are just some of our outside associates.
Services:
• TV and radio production
• Creative design of projects and their organisation
• Complete professional audiovisual production (technical equipment that you can use at our premises or rent)
• Rent of studio with cutting/editing equipment
• Studio and field shooting
• Technical processing – including subtitling, as well as copying (VHS/DVD/CD/DV CAM) and multiplying material
• State-of-the-art postproduction of picture and sound – complete editing of material (digital linear and non-linear editing).
• Broadcasting design (3D, 2D animations, digital compositing and painting, etc.)
Technical resources:
• Our own recording studio
• Digital editing
• 4 studio cameras
• 5 cameras (3 Sony DSR250 DVCAM, 2 Panasonic cameras AJ215 DVCPRO tripod, batteries)
• Camera Sony HVR-Z1U HDV Camcorder
• 6 SONY mini disc devices
• TV and radio studio and editing facility (fully equipped)
• Professional blue/green key screen paper 3 x 6 m
• Studio lighting STRAND & Lighting console
• Professional lighting:
4x STRAND Light ladi Cyc 1000W Floodlight
6x STRAND Light 1KW MO Fresnel spotlight MO
6x STRAND Light 800W
STRAND Light 100 Series Lighting Console
Portfolio
Collaboration has been established with numerous European and international film festivals, media companies, productions and distributors.
Among the most important are:
• Esma - documentary film
• Carnival - documentary film
• It Does Matter – youth show as part of an USAID election project
• Pećnica – Senad Pećanin's talk show
• Džepobran – show on consumer rights
• Without Anaesthesia – dialogue documentary show
• Youth News – weekly news show (Civitas)
• Promotional DVD about the work of the Swiss Federal Ministry of Economic Affairs (SECO)