Media and War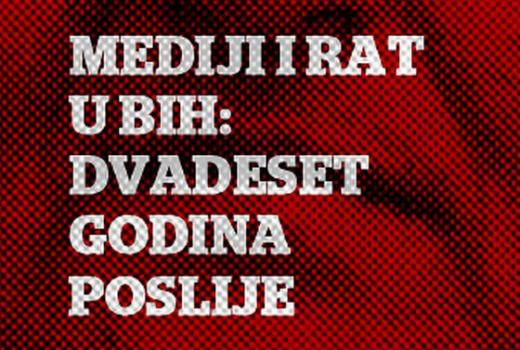 "Media and War" project was initiated to mark 20 years from beginning of war in Bosnia and Herzegovina. Goal of the project is to encourage war reporting analysis by regional journalists, media professionals and analysts. 
Through series of interviews, articles and dossiers, we look at war reporting and the role of media in the war, both in opposing sides, the region and internationally.
A special focus is put on analysis of post-war movie production and portrayal of war in feature and documentary films.Drago Hedl, Boro Kontić, Nidžara Ahmetašević, Chris Keulemans, Jolanda Keesom, Henry Peirse, Sanjin Pejković, Remy Ourdan,  are some of the authors and interviewees to contribute to this type of content.
Panel discussion "War, films and culture of memory 1992-2012"
was held in Mediacentar on September 21, 2012, including film makers, critics and enthusiasts from B&H and the region. Moderated by Sanjin Pejković, panel included Nihad Kreševljaković, (documentary film maker and art director of Memory modul), Namik Kabil (director) and film critics Mima Simić i Ivan Bjelosavljević.
Documentary film
"Exhibition"
(Boro Kontić) was produced as part of this project and premiered at 18th Sarajevo Film Festival.