B-H Is Not Combating Illegal Art Trade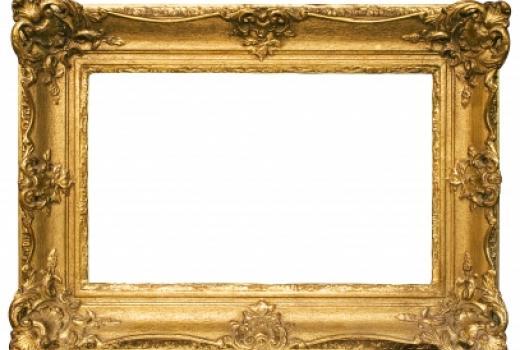 B-H Is Not Combating Illegal Art Trade
Bosnia-Herzegovina doesn't have a specialized institution at any level of government which would even register, let alone fight illegal trade in art, antiquities or archeological finds, as if this type of crime didn't exist. These are upsetting facts uncovered by ONASA journalist Dževad Ćesko while working on a recently published story for the NetNovinar training center "Investigative Reporting and Organized Crime" educational program.
STORY - part one
Although police have so far registered just one theft of a work of art from a museum, including the time of war (from the Republika Srpska Museum in Banja Luka), numerous thefts of paintings and other art from private collections and studios have been reported in Bosnia-Herzegovina, with a large number of works of tremendous artistic and financial value disappearing.
Despite this, our research showed, government structures in B-H, at state, entity and cantonal level, have no specialized services or institutions, not just for preventing the illegal sale of cultural treasures and recovering stolen or seized property, but also for preventing or detecting illegal trade in art and archeological finds.The way the B-H state is organized partly justifies this situation.
As is well known, it doesn't have a state ministry of interior. Instead it has two entity ministries, Brcko District police, and 10 cantonal ministries of interior, as well as several other ministries and institutions that share powers in this field at various levels of government. It's hard to expect police organized this way to develop specialties and know-how related to top-grade art and the complex local and international "black market" of art and archeological artifacts.The reasons for police disorganization are of little interest to numerous dealers and collectors of art, antiquities and archeological artifacts, but this situation particularly play into their hands. For, various items from the family of B-H's cultural wealth are sold practically unhindered on the "black market" in order to evade paying taxes and fees to the state.
FBI estimates
Well connected in a regional network with illegal art dealers, criminals are even happier. It's unbelievable that although, according to FBI data, illegal art trade in the world annually exceeds a turnover of six billion dollars and although it's registered in Croatia and Serbia and Montenegro, in B-H it doesn't exist. Precisely the whole point of stealing and illegal trade in cultural property is to acquire these items in one country and sell them in another. This type of crime, by its nature, is essentially international. Countries in the region generally have specialized police units – whole institutions for registration and protection of cultural property and monuments, linked up in an Interpol network specially organized to exchange information on missing cultural property, but not Bosnia-Herzegovina. Does this mean that this type of crime simply doesn't exist in Bosnia-Herzegovina?
"I can say that during the recent war there was a lot of looting from our painters' apartments and studios, whose works were later being recovered and were appearing in various market-places and in the possession of resellers," says a cultural official of international standing, Ibrahim Spahić, longtime Director of the International "Sarajevo Winter" Festival. "Collections of rare books, religious and other relics have also been stolen," he added.
"Since 1990, there has been no organized protection of artwork in B-H! I think this is a time when protection of the cultural and historic heritage must be organized as any other kind of activity. Society must find a way to register artwork, because even exhibits aren't registered at the moment, let alone the works that are exhibited. This is a catastrophe for the country. The problem is caused by lack of organization and disintegration of the market, which is susceptible to what is called the great pillage of B-H's national wealth," said Spahić.
No one has jurisdiction
The majority of those who are should be knowledgeable on this field don't want to talk about illegal art trade in B-H. The director and deputy director of the National Museum of Sarajevo replied that they have no jurisdiction over this field and that not a single exhibit was stolen from the museum, which was on the frontline during the war.
Inspector of the Sarajevo Canton Ministry of Interior Milorad Bašić confirmed this, saying that no cases have been reported in the last several years of breaking and entering into museums, but he did say that there have been several thefts of paintings from galleries and burglaries in religious buildings, from which art paintings and religious relics were taken (see article "History of a big plunder").
It wasn't possible to get an answer from the entity ministries of interior, which don't have services specializing in this field. They simply didn't respond to our requests for interviews, showing that illegal trade in art doesn't seem to be interesting enough for police and other services in B-H.
A request for an interview with someone from Interpol B-H, submitted through the B-H Ministry of Security since the security minister, according to procedure, approves interviews of Interpol heads in B-H with journalists, remained without an answer. Which is a pity, because Interpol gives this issue a lot of attention. Every three years a symposium of Interpol member states and international organizations interested in this field is held at the Interpol seat in Lyon. At each meeting, including the latest one in 2005, recommendations are adopted for member states' police and legislature with the aim of improving ties and cooperation, the only efficient way to greater safety of culturalproperty in the world. Interpol itself warns on its internet sites that two of the biggest difficulties in the work of international police in detecting this type of crime are that thefts are usually not discovered until the stolen items appear in markets in other countries and that "countries send little information to Interpol and many don't keep statistics on this type of crime."
In a memo sent by the B-H Ministry of Civil Affairs, which among other fields is also responsible for the field of culture, in answer to our questions, it is stated that this ministry is in charge of this field only in terms of coordination, strategic planning and international cooperation. "We would like to remind you that culture falls under the jurisdiction of the B-H Federation cantons, Republika Srpska (RS) and Brcko District. Responsibility for artwork, the topic of your research, results from jurisdiction in the field of culture which is organized this way under the constitution," says the memo.
No one knows what is missing
Ministry of Civil Affairs officials confirmed that there is no body at state level dealing with statistics, protection or recovery of stolen artwork. There is, however, a Commission for the Protection of National Heritage, which is doing what it can, but: "The Commission for the Protection of National Heritage doesn't have a register of stolen works of art and as far as I know, one hasn't been made yet," says the Commission's official in charge of movable heritage, Slobodanka Lalić, who was helpful and talked about the issue. "The Commission is responsible for work related to international cooperation in the field of protection of cultural and historic heritage, including procedures for export of movable national heritage and giving guarantees for its protection in case of temporary exports."
These procedures are defined very precisely. The Commission passes a decision declaring that a movable treasure constitutes an item of national heritage and defines protective measures for the heritage, a possible measure being prohibition of export of an item of national heritage. "Exceptionally, movable property can be exported temporarily for presentation or conservation, if conservation can't be done in B-H. Approval for temporary export in this case is issued by the Commission for the Protection of National Heritage, if it is established beyond doubt that this will not jeopardize the heritage in any way," says Ms. Lalić.
In the decision to allow temporary export of an item of national heritage, the Commission specifies all requirements for its export, final date for return of the item to the country, as well as responsibilities of various bodies and institutions for providing these requirements, and notifies its decision to the entity government, relevant security service, B-H customs service and the public.
According to its rules, the Commission has the following responsibilities: cooperation with Interpol, other international organizations and countries in case of disappearance of movable items of national heritage, procedural matters in case of temporary export, and granting concessions to foreign citizens for exploration related to national heritage.
However, as has already been said, the Commission doesn't have a register of stolen works of art. Interpol has issued a CD Rom with all cultural treasures that are being searched for, those that have been found, those whose owners are unknown, or those that are under dispute in the whole world. This document is updated yearly and anyone can order it via the internet and check if something they want to buy is on any of these lists. Until some kind of register of stolen cultural property is made, B-H won't be able to give much contribution to this international project against illegal trade in cultural property or recovery of missing items of historic, cultural or artistic value. Of any of them, including its own.
Despite this, the B-H authorities know the address of four lost items. One of them is the very important and priceless original Charter of Kulin Ban from 1189, which regulated trade between Bosnia and Dubrovnik. Talks are underway between B-H and Russia on the return of this document or its loan.
In addition, whenever it can, the Commission reacts: "In the case of theft of some 40 works of art from the Terzić collection in Banja Luka, when the Commission initiated proceedings and notified Interpol, the B-H customs service and public, after some time the works were recovered," says Ms. Lalić. This is a good example of the potentials of well-organized institutions in this field.
Big pillage that continues
Awareness of the importance of cultural and historic heritage is insufficiently developed in the region, and due to the war and wartime devastation this issue is even more neglected in B-H. The authorities are contributing to this because they are unable to solve the issue in a systematic way.
"B-H must start by changing the attitude to culture. It must have a law on culture and it must have institutions and specialists in the different security services," says Ibrahim Spahić, but the reality is different. Judging by everything, it appears that the devastation and pillage of B-H's cultural heritage continues, while the authorities are keeping silent and "assessing" who has jurisdiction. Perhaps an indicator of the scope of pillage is the fact that there is no institution which would voluntarily tackle the job of registering all stolen items from the rich cultural heritage of the people of B-H.
A people and a country without cultural identity don't have a bright future.
Convention and code
Issues related to export, import and transfer of ownership of movable items of heritage are regulated by the 1970 International Convention on the Means of Prohibiting and Preventing the Illicit Import, Export and Transfer of Ownership of Cultural Property, which B-H ratified in 1993. Under the convention, the member states commit, among other things, to prohibit the exportation of cultural property from their territory unless accompanied by an export certificate, to prohibit the import of cultural property stolen from a museum or a religious or secular public monument or similar institution in another state party to the Convention, to prohibit the illicit transfer of property, to prohibit the transfer of property which supports the illicit import or export of cultural property, and to specify penalties in their penal codes for those who violate these prohibitions.
The International Council of Museums (ICOM) code of ethics also contains a chapter on the prohibition of acquisition of museum exhibits through illicit commerce (stolen or illegally exported from the country of origin).
History of a big plunder
Among places which are burglarized in search of art are studios belonging to well-known painters, private apartments and churches; the museum in Banja Luka was looted twice; forgeries are also being sold; and many works have never been recovered, probably smuggled out of the country.
It would be no surprise if painters in Bosnia-Herzegovina (B-H) were already used to thefts, as well as lack of response by responsible authorities. After following cases of burglaries in their studios in the press and other sources (this is probably not a complete list), it is clear that the thieves know that art is a profitable booty. Unfortunately, it is also clear that stealing artwork, antiquities and archeological items is a rather common form of crime in B-H.
Well-known painter Salem Obralić, for example, confirmed that his studio in Sarajevo was robbed twice. Sarajevo painter Irfan Hozo experienced a similar fate, with the art storeroom in his house being robbed in December 2005.
Police later arrested two young men, accused of breaking into an apartment owned by F. O. on Sarajevo's Kaptol street, from which they stole the painting "Portrait of a Woman Holding a Dog," by Roman Petrović. The police recovered the painting in Zenica and the owner said it was worth more than 50,000 KM. Following the trading trail of the two thieves, police came upon a man in Sarajevo who had bought the stolen Roman Petrović painting from them and sold it in Zenica. Police also found that this man had 11 of the paintings which had disappeared from Irfan Hozo's storeroom. Hozo claims that a total of 15 paintings were stolen from him at the time, so the search for four more continues.
In another case, which confirms the international nature of the "black market" of artwork, on 26 May 2005 RS police recovered six paintings in Banja Luka stolen in 2000 from the Apatin Brewery in Serbia. Namely, ten art works by well-known Serbian painters had been stolen earlier from the Apatin Brewery headquarters. They appeared in Banja Luka, where the owner of Banja Luka's Big Radio Ljubiša Kragulj and Union of IndependentSocial-Democrats (SNSD) delegate in the RS National Assembly Krstan Simić had bought them for their own private collections. Simić turned over five paintings to Banja Luka Public Security Center Criminal Police inspectors, while only one painting was found in Kragulj's possession, as he had given away the others as gifts to friends in Serbia.
Radio auctioneers
Criminals in B-H are not only involved in stealing and reselling original paintings and art; they do this with fake ones as well, and all buyers must be prepared for possible traps and scams.
In March last year Banja Luka police filed two reports to the relevant prosecutor's office against Zoran Krivić, 45, from Zagreb, citizen of Croatia, and Senad Granula, 41, from Sarajevo. The police state in the reports that in January 2006 Krivić and Granula, after buying airtime on Nes Radio, held an auction of art paintings, all of which were forgeries. They sold four pieces for a total of 3,050 euros. When police learned that they had also held an auction on Banja Luka's Uno Radio, they examined the sold paintings and established that they were also forgeries. Until a couple of years ago, Krivić had worked as the host of a shown called TV Auction on OTV television in Zagreb and had hosted radio auctions on a network of local Croatian stations.
He had already been convicted for these crimes and he had organized similar auctions in Bulgaria, Bosnia-Herzegovina, Slovenia and Turkey. Burglaries have also been reported in Banja Luka and 274 items, 194 archeological and 80 historic, were stolen in the last two burglaries at the Republika Srpska Museum.
The total material damage was some 300,000 KM, but the missing items from a 12-16th century collection had not even been evaluated. Their value in the international market is enormous. Police managed to recover just a few of the stolen items, but all trace of most of them is lost.
Sarajevo Canton Interior Ministry (MUP KS) Inspector Milorad Bašić kindly agreed to speak of what Sarajevo police know about crimes in this field: "There have been no burglaries at Sarajevo museums since the end of the war; actually MUP KS hasn't received any such reports. A burglary at the Stari Grad museum was reported in 2005, but a laptop was stolen and it was recovered in the meantime," says Inspector Bašić.
"In Novi Grad, before that, in 2004, we had three burglaries in religious buildings. One was St. Luke the Evangelist Church, when an icon was stolen, which was recovered and the thieves were arrested and prosecuted," said Bašić. According to him, at the Roman Catholic Chapel in Dobroševići, a religious painting and a part of a religious rosary were stolen, but that too was recovered and a perpetrator was arrested who had been among the three from the earlier burglary. Bašić said the perpetrator had stolen a number of paintings, which were found, from an Orthodox Church in Reljevo. The man seems to have been arrested just as he was getting specialized.
Unlucky church
The Holy Transfiguration Church in Novo Sarajevo, for some reason, is quite an attraction for thieves. "A silver-plated icon depicting an angle was stolen from the church in 2003. However, church officials said it's not an original and we didn't find the icon. A gilded cross was stolen from the church the same year, but we arrested the perpetrator and returned the cross to the church. The year before the last, another icon was stolen from the church which we recovered. The perpetrators who broke into the church were petty thieves from Grbavica and that's why we found these items quickly," says Bašić.
Bašić, however, stresses that there have been many burglaries in Sarajevo apartments to steal art paintings.'We received a report by an entertainment artist, who reported the disappearance of three art paintings, which haven't been recovered yet. Seven or eight very valuable paintings were taken from two private apartments and we also had a case of burglary at artist Rizvić's studio, which hasn't been solved to this day. Working with the artist's widow, we carried out an extensive investigation, but without result, and these paintings probably ended up aboard," explained Bašić.
Some 300 paintings were stolen from Ismet Rizvić's apartment at 15 Adžemovića street in Sarajevo, among them 64 water-color paintings made on special Japanese paper.
"This is a tremendous loss for art in a country and a people as small as this. The stolen water-color paintings were made on Japanese paper, something no one else has done, which the late Rizvić had been experimenting with," Sarajevo painter Salem Obralić, himself a victim of burglary, said after this biggest theft of artworks in Sarajevo.
The buyer is known in advance
Inspector Bašić believes that it's customary in illegal art trade to have a buyer who is known in advance and that it's unusual for artwork stolen in Sarajevo to be sold in the city.
"These items go from one canton to another, but even that is rare, because these are usually illegal art trading routes between the two entities. The Federal MUP (Ministry of Interior) and the State Investigation and Protection Agency (SIPA) have jurisdiction over that," said Bašić.
He added that during the war in B-H the former Republic Ministry of Interior had undertaken a campaign for the protection of artwork with the aim of saving it."
All police administrations sent such findings to the subsequently formed Federal MUP. During the war I worked for criminal police in Novi Grad and we didn't receive any reports, but it's possible that there may have been some in other municipalities of Sarajevo," said Bašić.
He pointed out that police don't guard museums and galleries, which have security services, but police patrols regularly visit them and upon request step up surveillance during exhibits and cultural events.
Bašić said the Sarajevo Canton Ministry of Interior through the Federal Ministry of Interior works with Interpol, which has sent requests looking for artwork stolen in other countries.
"None of these items were found in Sarajevo because most likely they didn't come to this region. These items are very valuable busts and there are no buyers for such items here," believes Inspector Bašić.
Bad luck for Berber's forgerer
Last year, an unidentified man offered another man two graphics by Mersad Berber for 200 euros. He was out of luck. The man was the artist's son, Ensar Berber, who suspected that the graphics, "Flora in White" and "Woman's Head," were forgeries and bought them and handed them over to police.
In the 41-year-old Zagreb man's printing plant, police found 211 matrices, i.e. photolithic plates/films with recognizable motives by the well-known visual artist, 66 unsigned certificates reproducing motives of Berber's authentic works, and four forged graphics.
In an interview with the author and his son, police established that the forgeries were very good because they were printed on an authentic graphic machine and using the same printing technique as the originals. Despite having the same quality of color and printing, they differed from the originals by thickness and type of paper.
In mid-2003, namely, the artist had printed original graphics with identical motives at another printing plant in Zagreb, but he had not taken back the matrices, leaving them at the printing plant. Apparently someone had appeared who saw this as a source of good and easy profit.
Honest finders
Finally, there are some positive examples. Čapljina Municipality returned to the Association of Visual Artists of B-H paintings from the Počitelj Art Colony holdings which had been removed during the war and protected from theft and ruin. More than 1,000 art paintings from the Počitelj colony had been kept in Čapljina Municipality.
Unfortunately, 75 works by well-known Bosnian-Herzegovinian painters were not returned, including "Spot at the Foot of the Hill" by Affan Ramić from 1987, "Počitelj Fortress" by Salem Obralić from 1974, "Summer" by Ismar Mujezinović from 1981, "Memory of the Coast" and "Fly" by Milivoje Unković, "Leaves" by Mario Mikulić from1969, as well as "Composition" by Enzo Lionelli from Italy, all paintings of great artistic and material value.
How much more of our artwork will be stolen and sold in the black market? How much artwork is still here? Can Bosnia-Herzegovina afford, without specialized police services or institutions for protection of cultural property and without allocating funding for this purpose, to watch, practically helpless, at criminals scattering these items which mark the difference between humans and animals?