Conference "Media and Challenges of Digital Age" held in Sarajevo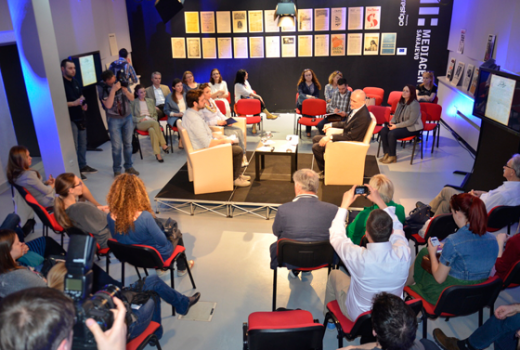 "Media and Challenges of Digital Age"  was the topic of the conference organized by Mediacentar Sarajevo, a SEENPM member, on 7 April 2016.
The conference participants tackled questions regarding the future of Bosnian-Herzegovinian media in digital environment and the capacities that domestic media outlets have to face the demands of the complex media market.
We cannot talk about the online media as the media of the future, because they are a part of our present, said Tatjana Sekulić, executive editor of multimedia of N1 television.
"Very few of us have the time to spend it in front of a TV or a radio. Today, news are being followed live, on laptops and mobile devices. Traditional media, especially the TV, still have the trust of the audience. However, latest researches show that more and more people trust online media too," Sekulić said.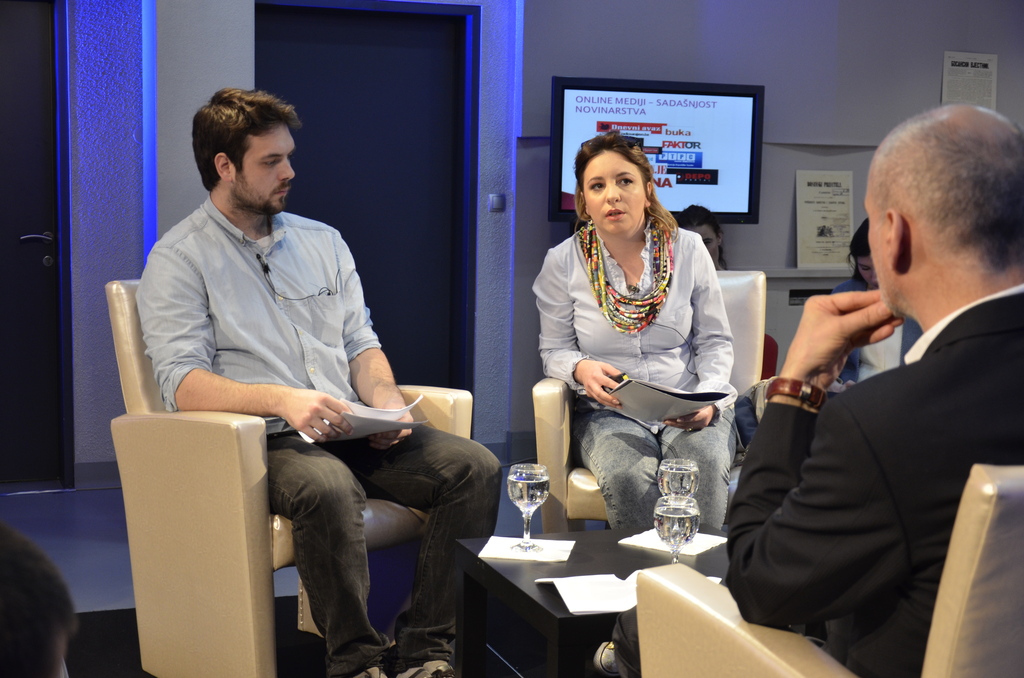 Participants agreed that digital environment significantly changed journalistic profession and everyday journalists' jobs.
"What is mainstream in digital media is the incredible speed of the information coming to a platform and being distributed to the public. It is also mainstream, of course, that journalists nowadays have to have more tasks than before, and one of those tasks is to see what is happening with their text through their platforms in real time, while they are working on a story, and as soon as they launch it," said Senad Zaimovic, director of the marketing agency Fabrika, in a video message during the conference when he explained the functioning of Google Analytics, a platform for measuring the audience activity and engagement.
"The question is how to make a web portal successful nowadays when trivial news and content are taking the priority every day and how to make a proper ratio between responsible and serious  journalism and something that is trivial – that is the measure that every editor has to find if he or she wants to be serious, fair and professional ", Zaimović noted.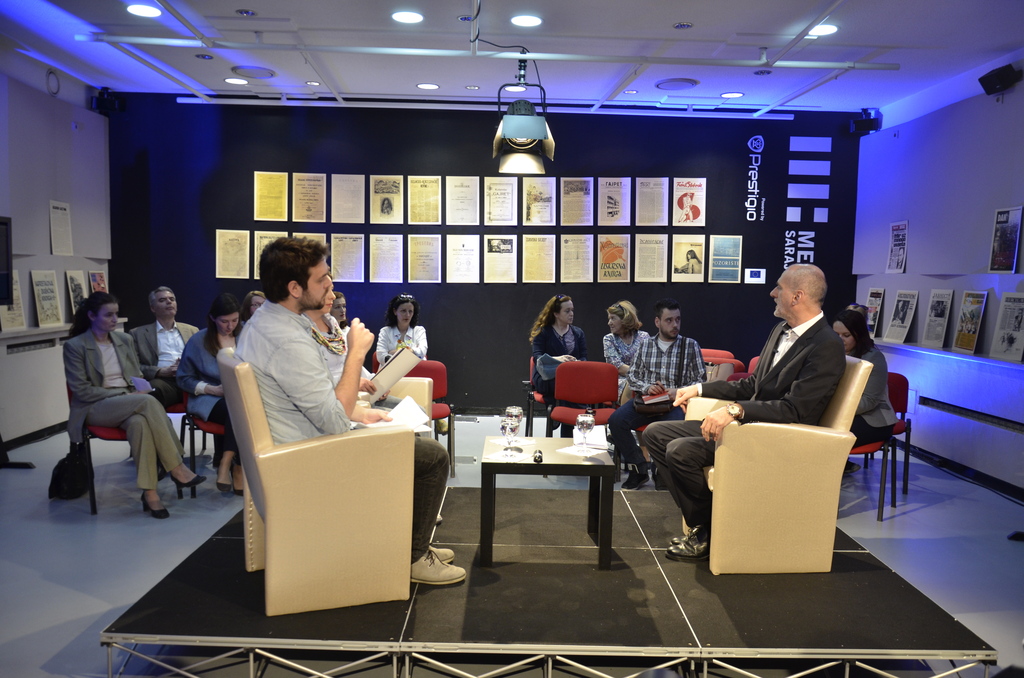 Ernad Halilović, media theoretician and software engineer, said that the actual content digital media present nowadays is not that important as attracting the audience attention for certain topics a media outlet is dealing with.
"Unfortunately, or luckily, in the focus of interest nowadays are visual forms such as video clips, infographics, timelines and various other non-textual formats. In such environment there is really a question how much a person consuming an infographic or something on Facebook or Twitter or a web portal can really be aware of the reality of all possible things that are happening, and how much they consume this content in order to have a feeling that they are aware of the things happening, i.e. that they are informed."
Halilović also presented the platform Press Start, designed as a unique place where journalists will be able to collect donations for their work. The platform was created as a response to the need of journalists in undeveloped and developing countries to work on more serious stories and investigative journalism and connect with the markets in other countries.
Exhibition of covers of most significant newspapers in BiH
During the conference, Mediacentar Sarajevo presented an exhibition of covers of some of the most important newspapers in Bosnia and Herzegovina – from the middle of 19th century onwards.
150 years ago, on April 7, 1866, the first newspaper – Bosanski Vjestnik – was printed in Bosnia and Herzegovina. Even though it was not the first newspaper, nor the first printing press in this region, it can be said that it was the start of the modern and regular press in Bosnia and Herzegovina.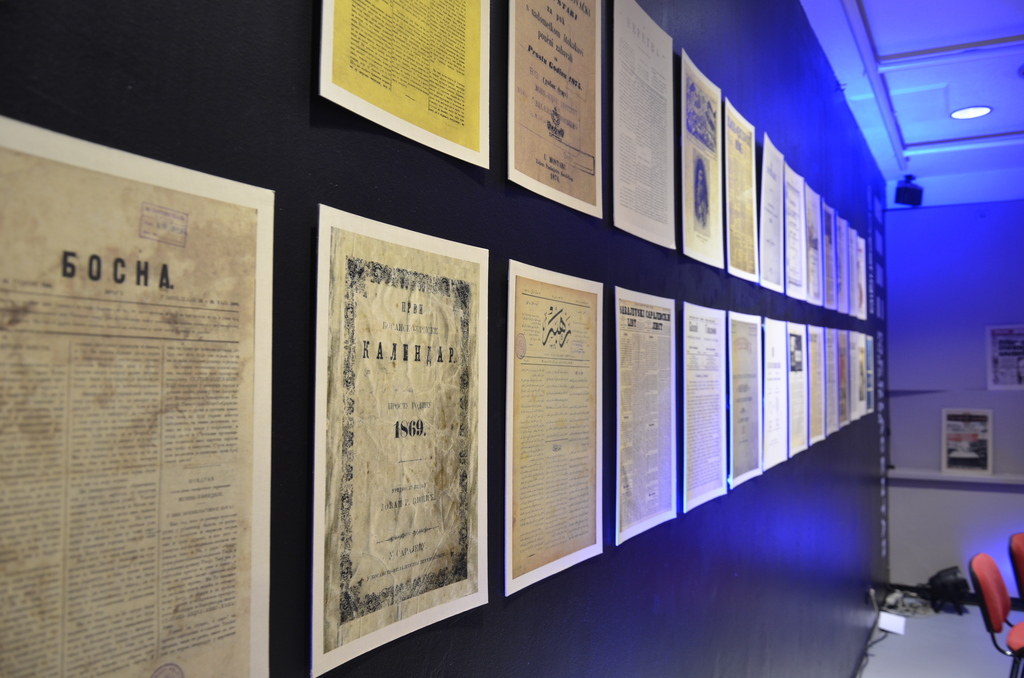 Director of Mediacentar Sarajevo, Boro Kontić, recalled the activities that the center organized in the past month and a half to mark this significant jubilee – 150 years of the modern press in B&H. The activities were conducted with the support of the Office of the EU Special Representative in Bosnia and Herzegovina (EUSR).
"Along with the today's exhibition, we published a series of articles dedicated to this event  on our website in the past month, and today, on the anniversary, two Sarajevo-based newspapers – Oslobodjenje and Dnevni Avaz – published a reprint of the first edition of Bosanski Vjestnik," Kontić said.
"It is my great honour and pleasure, both personal and professional, that we had a chance to be a part of this project.  We will do everything to help this exhibition reach as many places as possible," said Jamila Milović-Halilović, spokesperson and acting chief of communications of EUSR. She called upon the Bosnian-Herzegovinian media community to help the enthusiasts in the fight to preserve and save historically important media heritage.
The EUSR supported the marking of 150 years since the first newspaper was printed in Bosnia and Herzegovina.