The Burden of Experience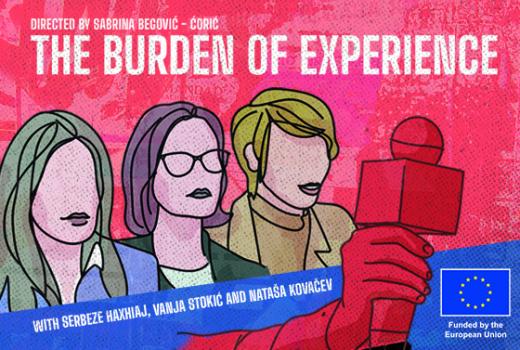 Production:
MEDIACENTAR Sarajevo, SEENPM
The Burden of Experience, a new documentary produced by SEENPM (The South East European Network for Professionalization of Media) and Mediacentar Sarajevo as part of the "Resilience" project, deals with threats against and harassment of female journalists in the Western Balkans. The film follows three journalists: Serbeze Haxhiaj, an investigative journalist from Kosovo, Nataša Kovačev, a TV journalist from Serbia, and Vanja Stokić, an editor and online journalist from Bosnia and Herzegovina. All three are often exposed to threats because of their journalistic work.
Read the interview with the film director
here
.